THE WHITE SNOW AGADIR – BOWL SET
Moroccan inspiration for the Agadir pattern designed by Paola Navone. Little spirals, small and big dots, craquelé motifs decorate plates and bowls. All rigorously in blue color.
Features: After graduation, she worked as an art director in Centrokappa dealing with image development, promotional tools, showrooms, special events. In this period she collaborates with Alessandro Mendini for the magazine "Modo". From 1995 to 1999 she collaborated with Driade with Driade. Architect, designer, interior designer, event creator, passionate decorator of rigid surfaces, Paola Navone loves to define herself as curious and cosmopolitan. Her multifaceted activities mix the culture and flavors of the southern hemisphere with the typically western taste.
Description
Price: $280 USD
Designer: Antonia Astori, Paola Navone
Product Code: DW015L8012D91
Composition: Porcelain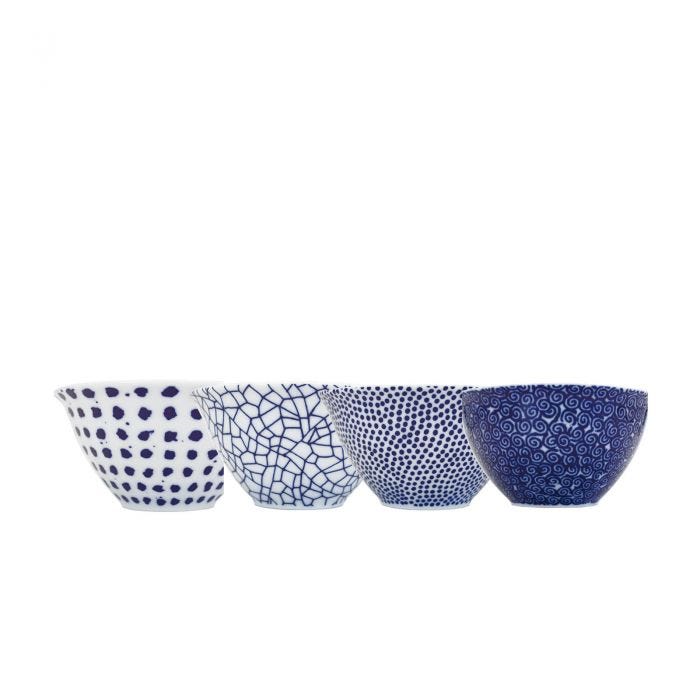 Ask for information / THE WHITE SNOW AGADIR – BOWL SET